How to satisfy a woman?
Today we will tell you about the best way to interact with a girl and the best ways to satisfy her. Let's start with the fact that women love it when you say different kinds of pleasant things. You should tell compliments by emphasizing all her advantages. Try to tell her some pleasant things about her abilities and don't forget the most important thing, that your compliment should be sincere. Of course, it is already a hackneyed thing as it is quite hard to surprise anybody with words, but it is worth to remember that a good compliment will always be your benefit as it makes girl smiling. Try to get rid of uncertainty. Women like determination and courage in actions. Making courageous acts, you will be able bowl any girl over in a good way. Women like small, but pleasant trifles. Try to surprise her with something. For example, invite her to your place and make things she likes most of all: it can be anything starting from candles all over you room or petals of roses on the floor. Create the atmosphere of mystery and intimacy, flirt with her. For any woman, first of all, an attentive and tender man is of most importance. And if a man can get excited only seeing a naked body, for woman it isn't enough. Kisses and gentle touches all over her body are really important. Don't deprive women of male caress, it is the thing they like most of all. Foreplay is always important as all your efforts will return to you when a girl will decide to bring pleasure to you. Don't forget about sex toys. Today you can visit a sex shop and buy a couple of devices which can help impress your girl. Finger vibe sleeve for squirting, Maestro love is considered to be the best device for perfect sex. You can place an order to get in on the website of Uvipe company. All you need is to put it on your finger and after the first use your girl will feel maximum pleasure. Thus, you will be able to show that you are a real man and leave good impressions which she won't forget for a long time! Besides, you can make reparation for a wrong if you've made something wrong. We wish you all the best and prosperity in love life!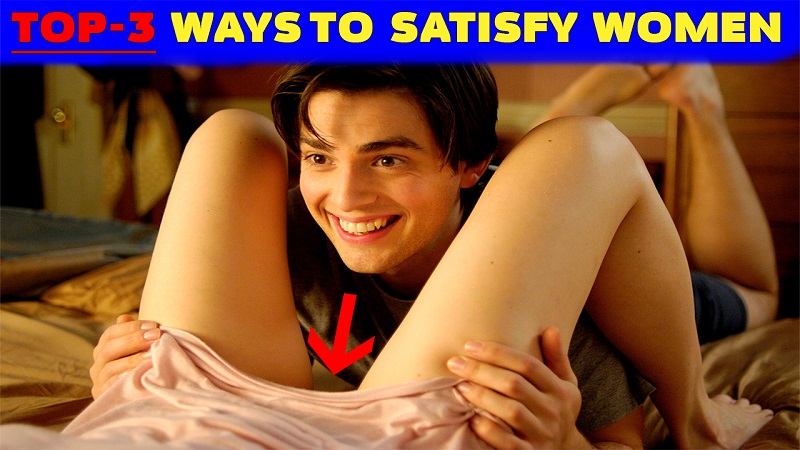 Which sex girls prefer and what is of the most importance in it? Is it a speed, a penis size, experience, time, body or something else? That is the question! Watching this video up to the end, you'll learn about the main ways of girls' satisfaction. So, let's start! The 3rd place among the most effective ways is taken by foreplay. Do you really consider it to be a procrastination of the desired moment? Actually, girls like it and you should remember about it in order not to make a real mess of things. The 2nd place is taken by various sexual attributes (for example, sex toys like handcuffs, etc.) – to tell the truth, girls are really fond of them. You can talk about it with your girl in advance. The 1st place is taken by squirt. Maestro Love can help you with squirt and delivering maximum pleasure to your girl! By stimulating a sensitive G spot, Maestro Love is capable of providing squirt, i.e. a gushing which is hard to feel without special devices!