Prostate massage device - Prostata Help MP-1
Effective prostate massager
PROSTATE HELP MP-1 - modern and effective device for treatment of men's prostatitis and loss of erection. Prostate gland or prostate is required to be active
The device carries all necessary certificates and is recognised as one of the most useful devices in the world. It promotes help in case of chronic prostatitis and in cases of bacterial and prostatitis adenoma as well. Promotes effective treatment of men's loss of erection and erectile dysfunction.
The device set includes detailed direction for use.
Description:
Prostate help MP-1
The easiest way to get rid of prostatitis in 5-22 days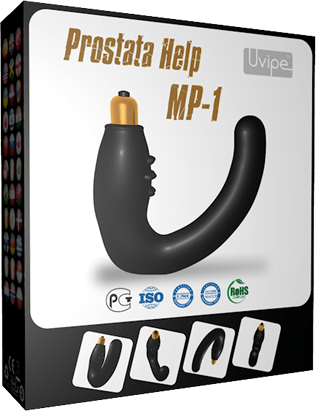 Treats

all types of prostatitis

, including chronic forms, at home
Eliminates erection problems
Increases general tonus and libido
Renovates desire to have sex
Relieve from engorgements in prostatitis area
Performs as prophylaxis for many urological diseases
Promotes recovering from premature ejaculation
WHAT IS PROSTATITIS AND ITS REMEDY?
Prostatitis is the infection of the prostate gland which results in the inflammation or enlargement of the prostate. Urologists around the world consider prostatitis as a serious problem that demands appropriate and rapid treatment. There are several reasons behind the initiation of prostatitis. The main reasons include bacterial infection, sexually transmitted infections and hormonal imbalance. Moreover, there are four types of prostatitis that can be found in males. Acute bacterial prostatitis, chronic bacterial prostatitis, chronic prostatitis and asymptomatic inflammatory prostatitis.
When prostatitis becomes a resurrecting or chronic problem then medicines alone are not sufficient for the treatment of the patient. In such circumstances, the patient requires supportive therapies such as prostate massage. The prostate massage which is performed with the help of a vibrating prostate massager or a prostate massage device is an excellent way of stimulation of the prostate and perineum. While the practice of massaging is normally performed by a certified urologist but with the new and automatic prostate massage tool, Prostate Help MP-1, anyone can perform the massaging at their comfort of home. It is also a comparatively cheap option as compared to visiting the urologist on a weekly basis. A urologist charges their appointment and treatment fee from the patient but the one-time investment therapy tools such as the Prostate Help MP-1 can save the patient, a lot of time, money and effort. This tool is perfectly combined with the use of male extender, which you can buy in our store.
Principle of operation

| | | |
| --- | --- | --- |
| | Prostate help Mp-1 | Urological office |
| Procedure time | 3-5 minutes | 30-60 seconds |
| Contraction frequency | 20 contractions per second | 1 contraction per second |
Due to Prostate Help MP-1 you will be able not only to increase treatment effectiveness, but also to save time you would spend on visiting hospitals and private clinics
Anatomical structure
Urologist finger's diameter makes about
1,6-2,0 cm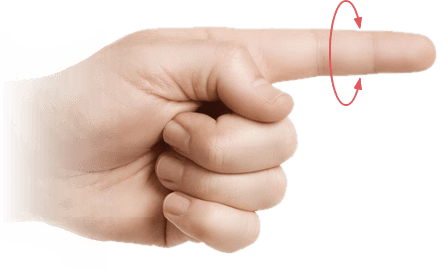 Diameter of Prostate Help MP-1 device is equal to 2,0 cm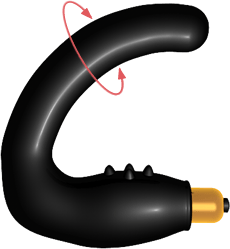 During a prostate massage with Prostate Help MP-1 one feel neither discomfort, while after the massage there are surge of energy and renovation of men's sexual desire. Going in for sex is a plus.
Prostate massage in an office of urologist
Prostate massage with prostate help mp-1
Traditional remedies for prostatitis treatment

ADVANTAGES

Prostate massage is performed by urologist

Prostate massage can be performed at any time, in any place. Due to big number of masseur's contractions you will be able to do qualitative massage on your own and spend no money. The procedure time - 3-5 minutes a day!

Ease of use

DISADVANTAGES

Small duration and number of contractions during prostate massage, loss of time for visiting hospital, high price of procedures

During the prostate massage one should obligatory use lubricant (or vaseline).

Temporary effect, deterioration of treatment dynamics, subsequent complications in the form of chronic prostatitis

RESUME
Usual treatment session - 10-14 times with probable recurrence of the session. As a result you will have to visit hospital for many times, what requires much time and money
You can personally choose time and duration of massage! Having treated prostatitis you will be able to performs its prophylaxis with help of Prostate Help MP-1. In the set of masseur there are directions for use in regard of different types of prostatitis
As it is known it is impossible to manage prostatitis to the full extent with help of traditional remedies - you can just reduce initial acute symptoms of the disease. Treatment of prostatitis with folk means is quite ineffective and can cause complication of the disease and lead to its chronic form
Scientific rationale
Mechanical action on tisues of prostate gland causes local irritation of nerves and vascular distention, as a result of which the processes of microcirculation in prostate are improved. Increase of the level of prostate blood supply leads to increase of influx of nutrients and oxygen necessary for recovery processes and promotes supply of prostate tissues with medicaments
In addition, prostate massage promotes exudation of prostatic liquid and its bacteria from prostate tubules and prevents development of stagnant phenomena (engorgement of prostatic liquid in prostate tubules). It is known that in case of chronic prostatitis the bacteria colonizing prostate gland can turn to negative forms immune to antibiotics. The prostate massage activates bacterias and in association with antibiotics promotes full cleanse of the organ to make it free from infectious agents.
Besides, during prostate massage the normal tonus of prostate gland muscular elements is recovered
Prostate help MP-1 carries all necessary international quality certificates and is approved by leading urologists of the world
| | | | |
| --- | --- | --- | --- |
| | | | |
| Prostate help MP1 meets certification of RosTest and is approved by leading urologists as the mean for prostatitis treatment | IQNet - one of the major international certifications | Rohs certification guarantees natural composition of prostate help MP-1 components | ISO certification - one of the most significant certifications in the are of international medicine |
3D-model Prostate Help MP-1
Prostate Help MP-1 possesses proper stiffness, which allows simple reaching to prostate gland. Besides, one can easily regulate the masseur and adjust it to individual anatomy of organism. This function makes it absolutely universal. So, it will suit to a man of any constitution.
Anatomically regular structure

Fully water-proof and

antiallergenic

Made of natural

silicone

Sound combination of

stiffness and flexibility

promotes convenient

use
Uniqueness of Prostate Help MP-1
Prostate help MP-1 should not be confused with:
- sexual toys

as they are predominantly made of polyvinylchlorid, which is too rough and not designed for medical purposes
- outdated analogues of prostate masseur

that were made as early as in Soviet times and possess very low effectiveness and poor access to prostate gland
Why one should use Prostate help MP-1
The only proper organic form can promote simple access to prostate
Absolute silicone water-proof frame promotes convenient and safe use
Differs with very high effectiveness during treatment of all types of prostatitis, erection recovery, improvement of libido and increase of men's sexual desire
The set of Prostate help MP-1 includes directions for use in 12 languages
Can be used for prophylaxis of prostatitis and many urological diseases
A good mean for control of erection and premature ejaculation
Why one should order Prostate help MP-1
We are the official manufacturer of prostate help MP-1, what means you pay to neither mediators
You order the most effective device for prostatitis treatment up to date
Additional set: 3 sheaths and additional battery that promotes increase of device effectiveness
Specification in Russian containing treatment schemes of chronic prostatitis and all its forms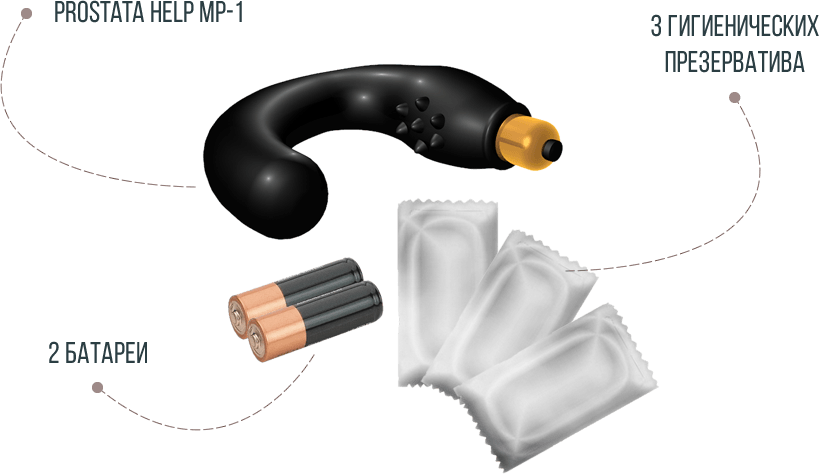 100% anonymity guarantee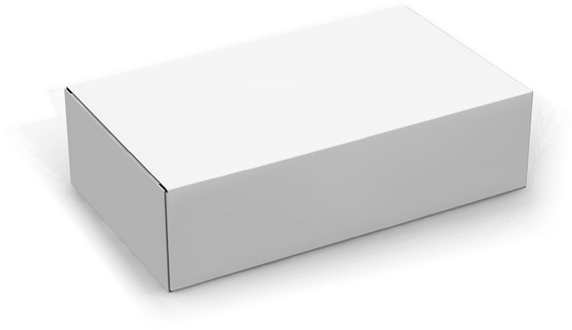 Prostate Help MP-1 is shipped in non-transparent unmarked pack. We guarantee 100% anonymity. Nobody, including mail employees and couriers, will know about the content of parcel. We understand how it is important for you!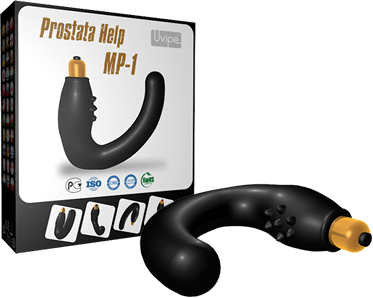 PROSTATE HELP MP-1 AND USAGES
Furthermore, the Prostate Help MP-1 has a far superior speed and vibrating ability as compared to that of a normal finger of a urologist. A normal human finger can only perform a maximum of one contraction of the prostate in one second while the prostate massager tool gives a phenomenal 20 contractions per second. Prostatitis is an ever-increasing problem in men. It has become the number one cause of men under the age of 50, complaining of problems in their urinary and genitals. And over 25% of all patients that visit a urologist have prostatitis. This is a staggering figure and therefore a 30-60 seconds treatment of the urologist is not enough for a permanent solution to the problem. Instead, of receiving a one minute massage at the urologist once a week, a patient can easy receive 3-5 minutes massage with this amazing prostate massager whenever they have to.
Prostatitis does not only result in inflammation or enlargement of the prostate but can be extremely painful as well. It results in painful urination, painful ejaculation, pain in the lower back and perineum and also causes erectile dysfunction. While men take pride in their manhood, prostatitis can destroy their sexual activity and sex life. Therefore, a continuous massage with the help of this male prostate vibrator cannot only reduce and eliminate inflammation or/and enlargement but can also help in having hard erections.
Read useful articles about the treatment of prostatitis in the appropriate section.
QUALITY OF PROSTATE HELP MP-1
The Prostate Help MP-1 is covered with a superior quality silicone. The silicone is ideal for this prostate massager sex toy to give a pleasurable massage to the patient. The tool which is inserted from the anus has dual functions as this electro machine vibrates from both ends. The top end helps in massaging the prostate while the lower end which includes the machine, vibrates the perineum. The double benefits of this vibrating tool are it massages the prostate which gradually helps in reducing the inflammation or enlargement. The second benefit includes the revitalizing of the erection.
The Prostate Help MP-1 comes with all the necessary certifications and the proper directions of use. If the prostate massager is used properly, the patient can fetch extensive benefits. Nevertheless, the procedure of using the Prostate Help MP-1 this very easy. It needs to be inserted from the anus till it reaches its tip which is the prostate. The 2 cm diameter of the massager is not too big or too small. It is made with the specifications of the human finger in mind. The human finger has a diameter of 1.6 to 2 cm. The Prostate Help MP-1 is designed with state of the art engineering so that the patient does not feel any sort of discomfort when using it. Neither does it hurt the rectum or the perineum so that nofurther damage the soft tissues is caused. In combination with the massager, you can also use the penis stretching device to enlarge your dick quickly.
With so many benefits and available at such an economical price, the Prostate Help MP-1 is a must buy for patients suffering from prostatitis. Uvipe.com offers this product with all the necessary certification and guarantees.
If you have problems with erection, but you really want to satisfy your girlfriend, order finger vibe massager Maestro Love in our store
Thanks for your feedback. It will be displayed after moderator verification.