Squirt trainer Maestro Love 2018
NEW (upgrade model)
Find the best squirt ever
Increased vibration frequency by 25%
Increased the speed of reaching girls squirt orgasm
Increased surface area for finding the point G by 10%
Improved isotopic material (USA SilTECH 2018)
How to make a girl squirt or how to make a woman squirt in bed? Squirting pussy or female ejaculation it is the dream of every man in bed.
Maestrolove - universal trainer for squirting, suitable for both - men and women.
Squirting - special vibrating movements allowing girls to get squirting orgasm. It is recognised that squirting orgasm on a par with uterine one are the most delightfull orgasms.
With help of maestrolove one can seduce and attract desirable girl affording just incredible pleasure to her.
The device is also well suited to sexual preludes, emancipation and adding variety to sexual life of men and women.
Description:
Squirt trainer MAESTROLOVE
The easiest way to bring girl to squirting orgasm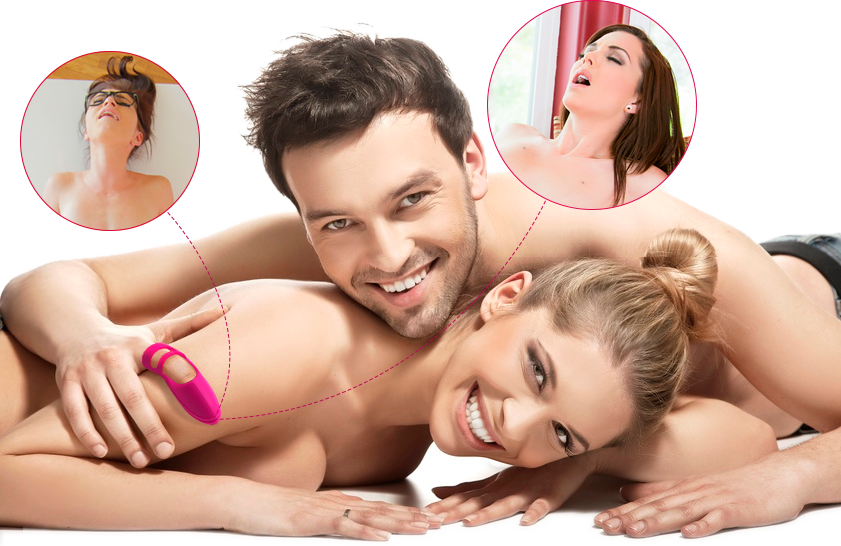 Become a real monster of sex!
Every man will succeed!
Specification in English language
STYLISH
HANDY
CHEAP
EFFECTIVE
THE BEAUTY OF SQUIRTING
Sex is magic. It is the most amazing experience that a human body can go through. The moment the skin touches the skin of another person, the entire senses within the human being gets stimulated. The mind, the sexual organs and every system in the body becomes active. It is because the body is in desperate need of love and when it receives love, it responds perfectly to it.
The entire experience of sex is remarkable but something that is even more remarkable, when a person reaches climax. The moment a man or woman ejaculates or squirts, respectively, the whole body goes into a state of tranquility. The body of a woman has a completely different structure to that of a man especially when it comes to climaxing. Generally, a man peaks or reaches orgasm once before ejaculating but a female orgasm can be multiple times. And the pinnacle of a woman is when she squirts.
Squirting is the outflow of a transparent liquid from the vagina or urethra of a woman during her orgasms. But, it is not easy for a woman to squirt every time she has sex or receives foreplay neither it is easy for men to make women squirt. The process of making a woman squirt involves special technique and a whole lot of science. It requires proper movement of the fingers inside the vagina of the woman and ultimately touching and rubbing her G-spot. Hence, it is not every man's job to give his woman the ultimate pleasure that would result in her gushing with cum.
Design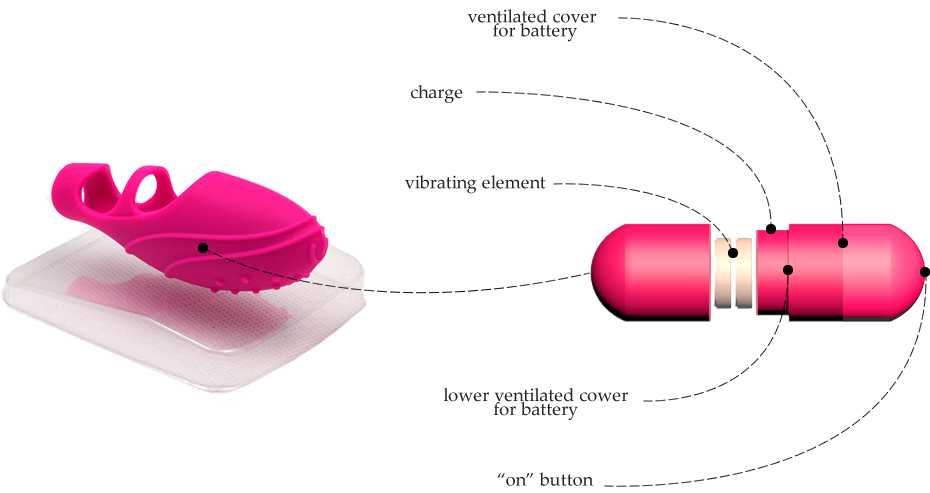 With help of Maestro Love stimulator you will be able to
excite and make a mash on any girl!
UP TO 1500
VIBRATIONS PER MINUTE
Gentle sensitive silicone allows achieving the best impact and increasing effectiveness of the device

Schematic example of use
Put the device on forefinger
Turn the vibration "on" with free hand
Insert the device and find g-spot
Here it is - the squirting orgasm
Maestro love device is made of natural silicone, therefore it is well-stretched and can be applied to any finger of any hand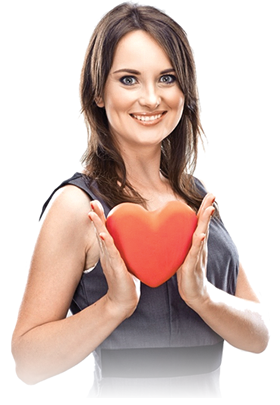 A perfect device for achieving squirting orgasm of any girl
Completely water-proof case
Easy and convenient use by both - men and women
15000 vibrations per minute

The best device for squirting

Case made of 100% natural silicone
Specification for correct use in English language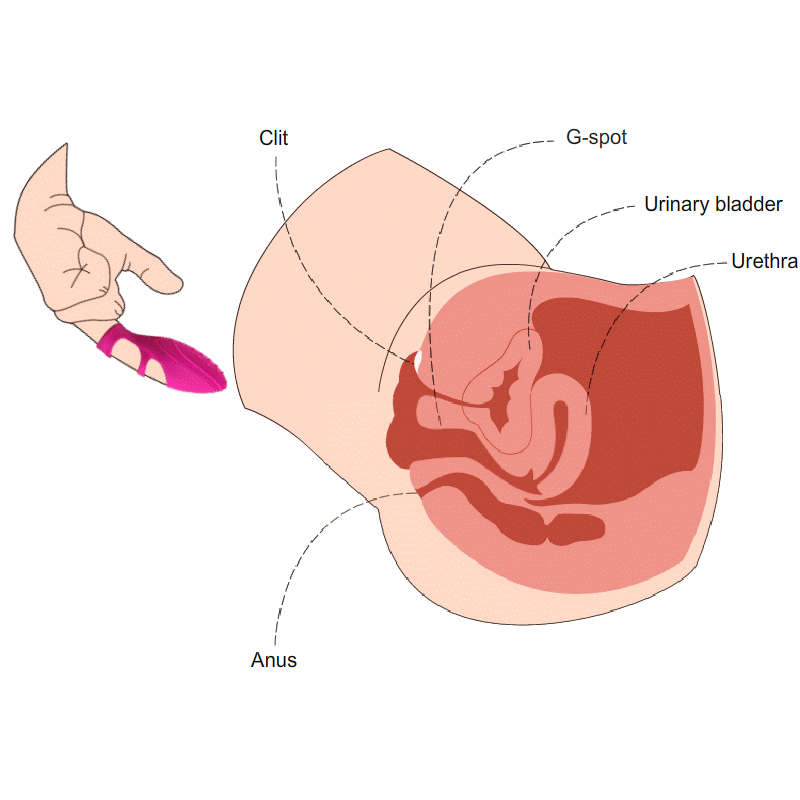 Due to wide surface of device any man or woman can easily achieve squirting orgasm. One needs no additional skills! The process goes natural and unforced
Maestro love device is well suited to preheating a girl before sex and attracting maximal attention
Maestro love device can be used by girls and boys! It is universal
The set of device includes 3 batteries for longer pleasure!
Antiallegenic
Carries all necessary international certificates
Men will be jealous of you, and girl will love you
as never before!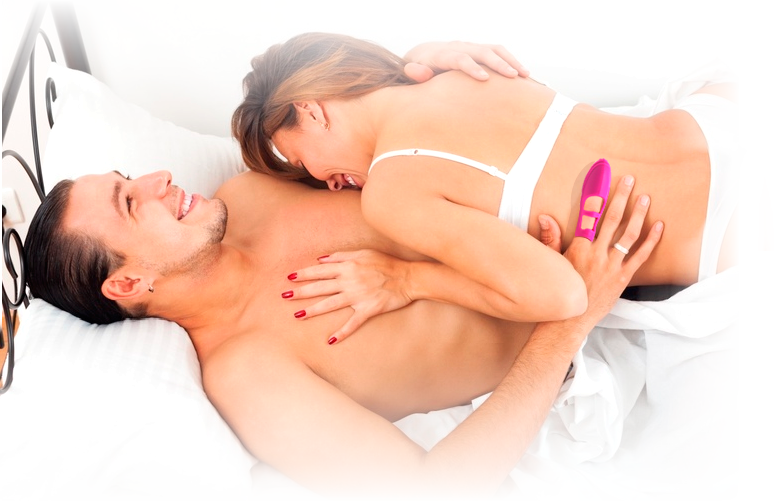 Using Maestro Love you will be able to afford
unprecedented delight to women and get
real pleasure

Device can be used by men (together with girls),
and girl on their own

Present any girl with

SQUIRTING ORGASM

And make your love brighter!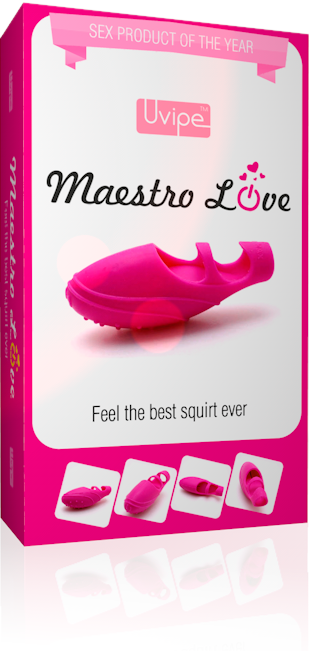 MAESTRO LOVE - FINGER VIBRATOR
This is all set to change. Now with Maestro Love the finger vibrator, every man can be the true king of foreplay which would eventually make women squirt. With this personal G-spot tool, every man can touch the G-spot, also known as the sex spot, of a woman with ease. Once the G-spot is reached and touched, smooth vibration generated by Maestro Love can stimulate the spot. The faster the spot is tickled or vibrated upon, the faster a woman would reach climax. With 15000 vibrations per minute, this small but powerful finger sex toy can be the real difference between an ordinary time in bed as compared to a memorable one.

The Maestro Love is made of top quality silicone. The silicone is smooth, does not hurt or injure the G-spot, is water-resistant, can be easily cleaned, hygienic and safe, and works effectively. The fingertip vibrator has a double vibrating element, proper cover for the battery and an effective charging system. This is not just a sex toy for squirting but a very safe one. Men all over the world have found is extremely difficult to make their women cum. While it is easy for men to ejaculate, it is not so easy for a woman to squirt. In other words, making them squirt is a 'hard nut to crack'. Therefore, men have always wished for a product that would make their otherwise, impossible job, an easier one. Seeing a woman squirt is considered as a personal achievement for her man. The moment that squirting liquid overflows from the vagina, a man can feel the satisfaction of accomplishment. Finally their wish has come true with the invention of Maestro Love.

Pay attention to the wide range of penis traction devices in the online store Uvipe.
PROCEDURE OF USING MAESTRO LOVE
While there may be several sex toys for squirting but not many can compete with the success of Maestro Love. The procedure of using the Maestro Love is very easy. The man simply has to put the Maestro Love on their index finger. Once the fingertip vibrator adjusts well on the index finger, one must use their free hand to turn the 'on' button on the vibrator. The 'on' button is located on the tip of the vibrator. Then the person must insert the Maestro Love finger inside the vagina of his partner. After the insertion, he needs to find the G-spot on the woman. After the finger has peaked, the G-spot can be found right at the top. A better way of finding it by doing the 'come here' motion with the finger. Once the G-spot is located, gently place the Maestro Love on it. The multiple vibrations would stimulate the spot instantly and regularly. And within a matter of minutes, the girl would squirt.

This is one of the few sex toys that make you squirt. It has helped several couples all around the world in achieving their best foreplay and sex ever.

If you are accustomed to rely only on yourself, then without a large penile it will be very difficult for you to please the woman. So, order the all day stretcher or vac extender and hurry to make your penis bigger!

Visit the information section dedicated to woman squirting orgasm - read about female squirting.
Reviews Squirt trainer Maestro Love 2018
NEW (upgrade model)
(
0
) :
Thanks for your feedback. It will be displayed after moderator verification.