Penile enlargement with stretcher
Stretcher, hanger, and other device for enlargement penis do not were famous to the public. It is used only porno stars. Gradually such products began to appear on the shelves of sex shops in different directories, there were special video reviews of these devices. Therefore, enlargers began to gain popularity. Now various modifications for natural enlargement penis there is quite a lot. The most convenient and practical of these devices - Stretcher. This device, the basic principle of which is based on the extension of the penis using a special elastic belt. Its advantages in convenience because you can wear it under your clothes and no one will notice. The belt does not have sharp and rigid attachments that can injure the penis. It does not create abrasions and redness and leaves no traces on the skin. Similarly, the device can be used at any age and contraindications it is does not. Just doing things planned, and this device is works and enlargement penis. Especially useful is that you can use it in a dream, just a put his in the night and take off in the morning. Wearing a need for 5 hours a day, it is enough to get the first results in a month.
So spend time with benefits, and find time to do several things at once.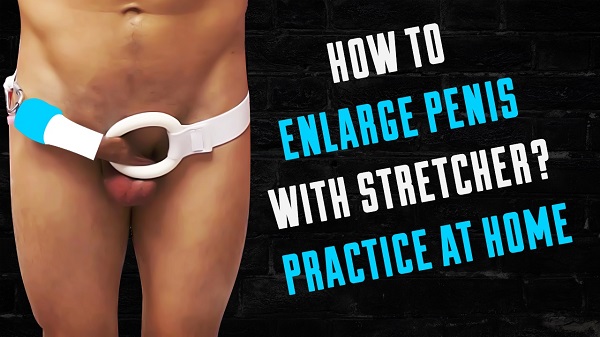 You can read this subtitle to our video.
Let's clothe Uvipe stretcher, it is very easy to save time has worn on the head cover and a vacuum. Now we need to put a ring on the base of the penis, this device is the best system of existing ones. 2 days to be worn in one direction to another 2 days. Stroke strap around the body and fasten carbine. Therefore, you fully remove your penis curvature, if any, and then adjust the tension. Ring pulls to one side. Let's see how the system looks for clothing, and belt to another, cell division occurs along the entire penis. The system is not visible under any clothing.
For more details, you can see our video clip, or you can view the product description on our website: https://uvipe.com/products/stretcher